Discussion Starter
·
#1
·
So after saying repeatedly to myself that I don't need to tune my car further than MP215, I just purchased CP2 and a new intercooler!
Lots of info and good reviews on this forum about the CP2 flash so it seemed like a good choice.
I messaged CP to ask if they had any discounts/promotions and I was sent a link for group buys which gives 10% off.
I've copied the link below for anyone interested, hopefully it works for you too!
Level 2 – Will run with either a standard car or the following modifications perfectly – The software has been designed to 'self adapt' as you add further hardware such as Uprated cat back Exhaust System Uprated Air Filter System (ITG) Uprated Intercooler Level 2 software installed onto a...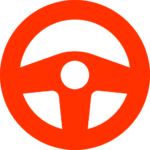 collinsperformance.com