Guide: Fitting the power steering relocation kit and cooler
Tools and Equipment:
• 8mm Spanner
• 8mm socket
• Small ratchet
• Screwdriver (crosshead and flathead)
• Pliers
• kitchen roll
• Clean 1 litre bottle
• Drill
• cable ties
• Power steering relation / cooling set
• 1 litre power steering fluid
How to:
1) Begin by checking you have all the parts to hand shown below from the kit: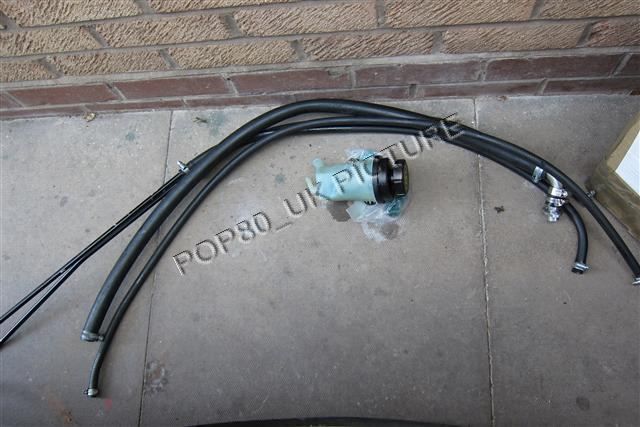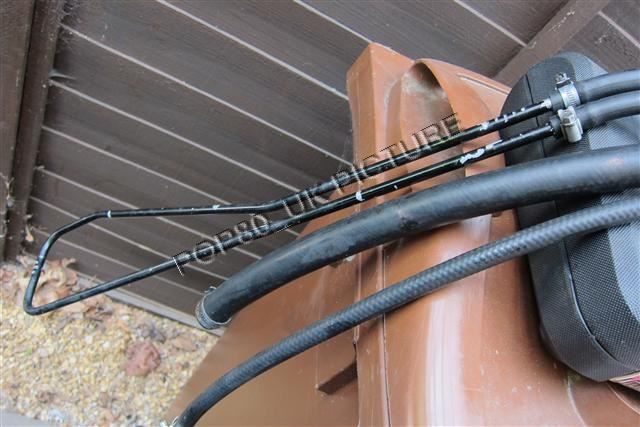 2) Next you need to drain off the power steering fluid, grab the clean 1 litre bottle and remove the top hose from the standard power steering bottle (have your rag ready) and pop the tube into the bottle. If you can get mate to hold the bottle in place and jump into your car, start the engine and turn the wheel to the left and right twice, the fluid will drain into the bottle. Do not leave the engine running for more than 1 minute as its not good for the pump. All the old black fluid will now be in the bottle.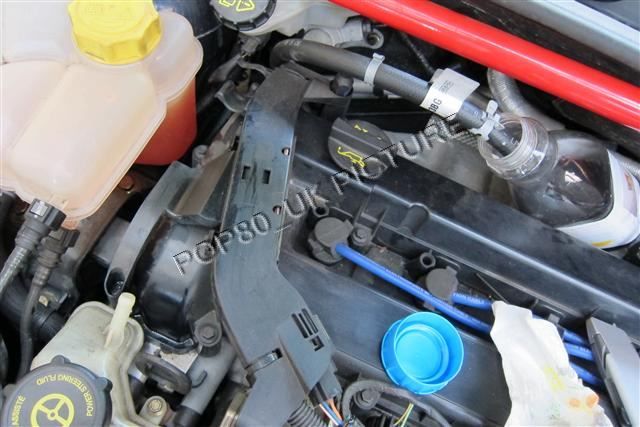 3) Now you need to remove the old power steering bottle, there are three bolts securing this, the two on the bottom are difficult to reach but you can get to them with a small ratchet and 8mm socket.
Once all of the bolts have been removed you need to pull the bottle forward and it will come free, get a bit of kitchen paper ready to plug the hole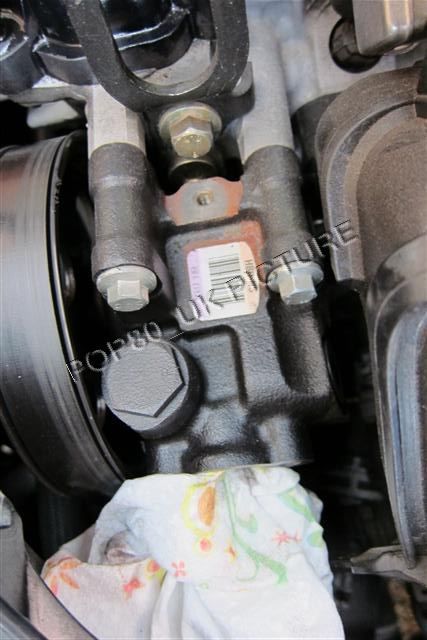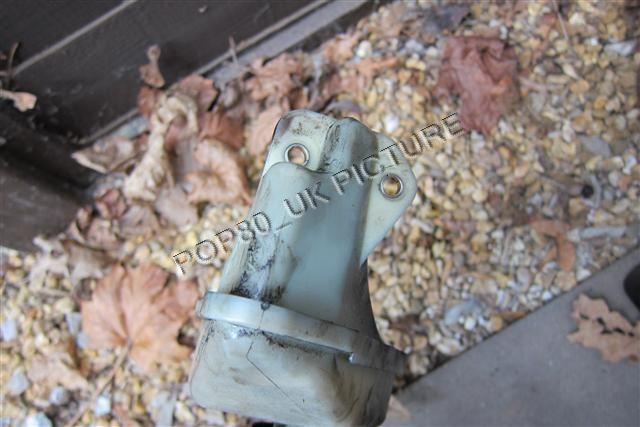 4) Now you are ready to start mounting your new system bottle and installing the new kit.
Firstly you need to mount the power steering bottle from the new kit, do this by removing the battery and lifting out the tray, one bolt is sufficient to hold the bottle in place and this can be done by drilling through far edge of the battery box about 1/4 of the way down from the top and using a small nut and bolt to hold it in place.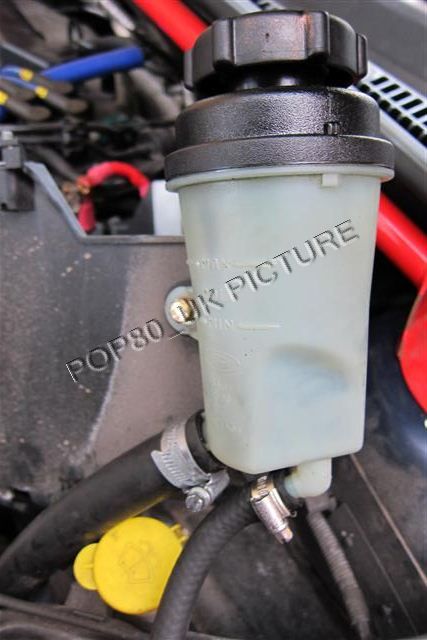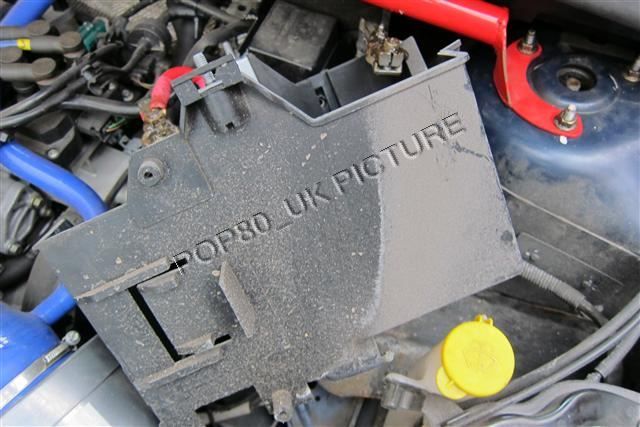 5) Once mounted, I suggest you connect both pipes to the bottle and leave it loose at the moment. Next is the location of the pipe work from the bottle to the cooler and the power steering pump. The thick pipe is the feed to the pump, my kit had the u-bend connector cut in two but yours may not.
Firstly offer up the metal connection to the power steering pump inlet (it will only fit one way round), tighten it up without fitting the pipe just yet. Once fitted and tightened then connect the large pipe from the new power steering bottle making sure everything is tight.