Hi guys
I have a brand new Triple R Front Splitter for the Mk.7 ST for sale.
It is still wrapped with all the fittings/bolts.
I am open to offers. There doesn't seem to be an option to set this to offers.
Unable to post but would happily meet someone somewhere if needed.
They can be seen here on the Collins Performance site which is who I bought it from. They are currently £130 to buy.
Improve the overall look of your Fiesta ST by adding one of the Triple R Front Splitter's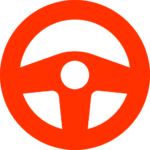 collinsperformance.com